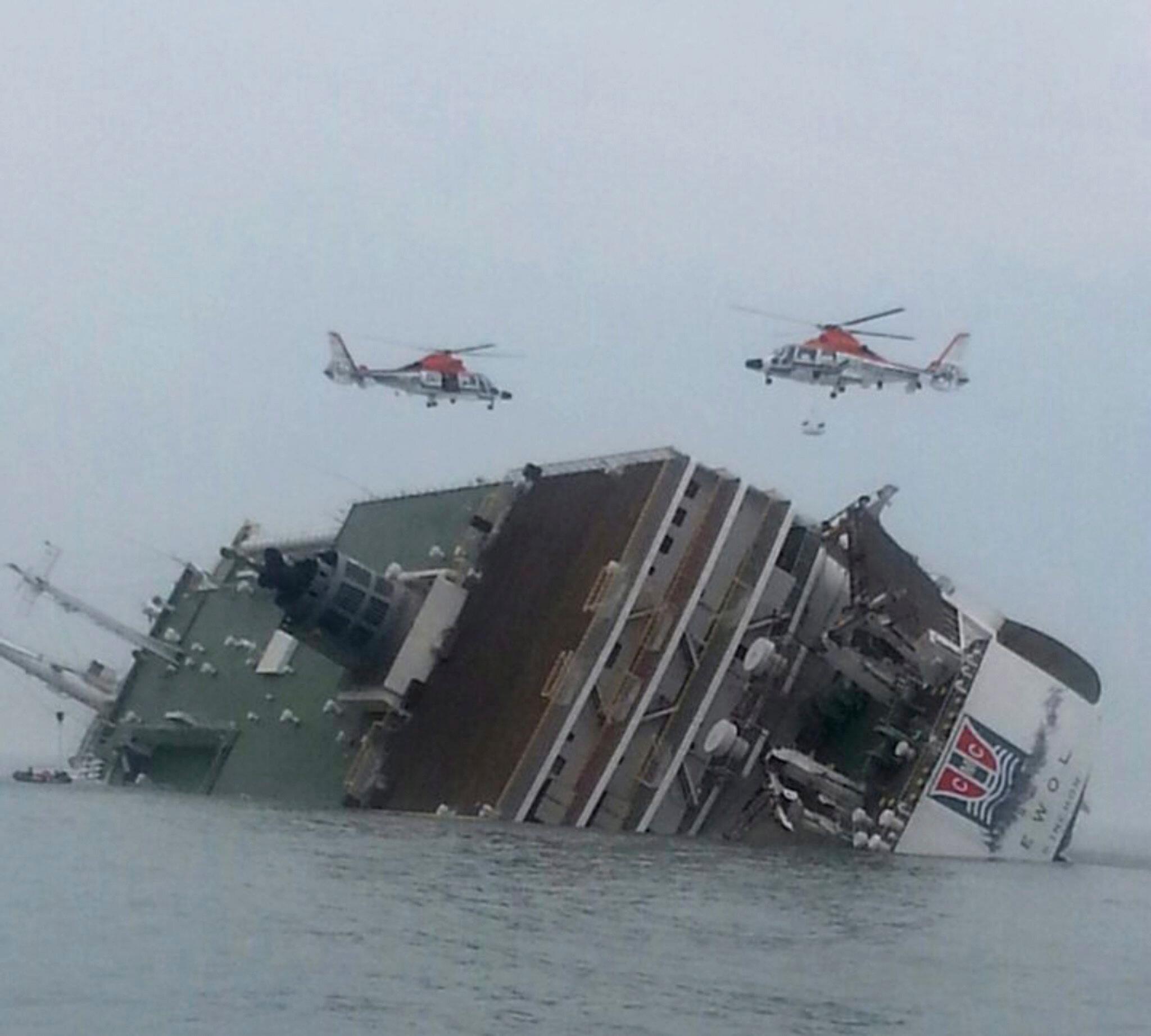 At least 28 people were killed Tuesday when
a passenger ferry travelling off the southwestern coast of South Korea capsized abruptly
. The vessel,
MS Sewoi
, was carrying more than 450 people and travelling between the port of Incheon and the island of Cheju- a fairly routine 14 hour journey.
Nine people, including five students and two teachers, were confirmed dead, but many expect a sharp jump in that number because of the long period of time the missing have now spent either trapped in the ferry or in the cold seawater.

There were 475 people aboard, including 325 students on a school trip to a tourist island, and some of the frantic, angry parents gathered at Danwon High School in Ansan, which is near Seoul. Other relatives assembled on Jindo, an island near where the ferry slipped beneath the surface until only the blue-tipped, forward edge of the keel was visible.

Relatives of the dead students wailed and sobbed as ambulances at a hospital in Mokpo, a city close to the accident site, took the bodies to Ansan. The families, who spent a mostly sleepless night at the hospital, followed the ambulances in their own cars. At the school, some desperate relatives lashed out in frustration, screaming threats at the news media.
Diver's from South Korea's Special Foces had entered submerged portions of the vessel to search for possible survivors trapped in air pockets, but officials fear the death toll will be much higher. Rainy and windy weather has hampered search efforts by divers and the coast guard. According to survivors, the captain had ordered passengers to remain on board and below decks as alarms sounded. The Captain
is in police custody and is undergoing questioning
while maritime officials are going through the vessel's communications as well as checking the cell phone records from the passengers. Reports circulating in
South Korea's press indicate that some passengers trapped on board had time to send final text messages
to their loved ones.
A US Navy spokesman has said
the helicopter carrier USS Bonhomme Richard has also been deployed to aid in the search effort
in the storm-tossed waters off the coast of Jindo Island.